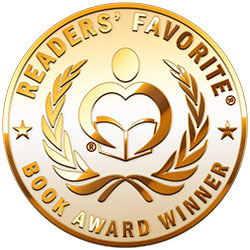 Reviewed by Corina B. Calsing for Readers' Favorite
Susan McCauley's Ghost Hunters: Pirates' Curse is an alternate reality/paranormal mystery for middle-grade readers. This is the second installment of Alex's life as a psychic, battling spirits under the tutelage of his mentor, Frank. Along for the ride are Alex's friends, Hannah and Jason, as well as a cast of supporting adults and one ghost. In 1900, an event caused by Victorian spiritualists called the Great Unleashing tore a hole in the fabric between this world and the next, allowing spirits to enter. Now there is an industry to fight these ghosts, including government agencies. In this installment, Alex and his friends must solve the mystery of the recurring pool of blood on the floor of Jean Lafitte's blacksmith shop in New Orleans (now a bar). In doing so, they come across the pirate's curse and must break it to save their friendship.

This is a fun book that young readers would really enjoy. I found the world-building intriguing, and Susan McCauley has clearly gone to a lot of trouble to bring together many different faiths and lore. I liked the blending of spiritualism, faith, voodoo, and other factors very common in New Orleans to flesh out this alternate reality. I also found some of the touches, like there are computers but no cell phones because of how the spirits might interact with them, interesting. The plot was engaging; I read the last 60 percent of the book in one morning. Were I still teaching, I'd have no problem recommending Ghost Hunters: Pirates' Curse to my fifth graders.