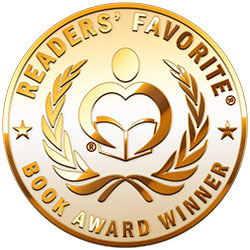 Reviewed by Kayti Nika Raet for Readers' Favorite
Girl of Fire by Norma Hinkens is the first book in The Expulsion Project, a light sci-fi action adventure trilogy. Trattora is the chief's daughter in a backwater frontier planet. Adopted at a young age, her red hair is distinctive, as is her curiosity. Then one day a ship comes to her home planet and she finds herself instantly connected to one of the crew, a serf by the name of Velkan. Their connection is strong, especially when they discover they both have matching bracelets, the only hint to their shared past. Unfortunately, space pirates invade the planet and they are forced to flee for their lives. It takes them on a journey of mystery, treachery and found families.

I enjoyed Girl of Fire by Norma Hinkens. It was a light, fast paced read that should be easily enjoyed by fans of Cinder. Girl of Fire grabs you by the first chapter and, once you're captured, refuses to let go. Trattora is a capable heroine and full of curiosity. She has a great support network of friends and while the romance between her and Velkan is a bit sudden, it's also cute and doesn't dominate the whole novel. There were a lot of double crosses throughout and Girl of Fire is filled with twists and revelations. Hinkens created such an engaging world that I'm curious to know what's going to happen in the next book. I would love to learn more about Preeminence and Trattora's true home planet of Mhakerta. A great read for any fan of light science fiction and fast paced intergalactic adventure.