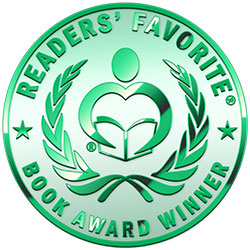 Reviewed by Jack Magnus for Readers' Favorite
Golf Made Easy! a Backward Approach to Learning Golf... or Is It? is an introductory reference for people considering taking up this sport. Author Jeffrey W. Kern starts the education process from the very beginning. He discusses the way courses are set up and the types of terrain a golfer will encounter in each one. Then he talks about golf clubs and any other equipment you may need. He shows how you can get started simply by borrowing a friend or neighbor's clubs and work towards getting the set best suited for you and your playing style later on. Kern then gives the reader clear and concise instructions for playing in every type of situation, as well as a series of exercises, practice drills, and warm-up sessions.

I've never played golf (except for the miniature variety as a child) and have always wondered about the sport. It's always appeared to be a sport that seemed inaccessible and required too much initial outlay. Golf Made Easy! helped me understand what getting into golfing actually entails and it did so in a way that was entertaining and informative. I love the many illustrations and tips for balancing balls, checking out the center of a club head, and even the benefits of getting a caddie. Jeffrey W. Kern's book won't make you into a good golfer if you don't put in the effort, but, if you do make the effort and follow the advice he gives in this deceptively slim volume, you've got the tools necessary to play a good game of golf.