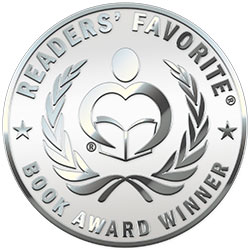 Reviewed by Jack Magnus for Readers' Favorite
Grace's Ghosts is a paranormal coming of age novel for young adults and preteens written by Stephenie Wilson Peterson. Grace was relieved that she had almost gotten through her last day of sixth grade. The blissfully long eight weeks of summer promised her peace and freedom from the kids who delighted in tormenting her, particularly Tara and her mean-girl squad. In a town as small as Tansy, Grace couldn't help but stand out. You see, she knew something no one else there knew -- there were thousands of ghosts sharing that small town with only 204 living residents -- and Grace knew them all. They had been her companions and many had become her close and only friends since she was a toddler. Her kitty cat, Midnight, was a ghost as well. That actually worked out pretty well for Grace and Midnight since he was able to keep her company everywhere she went, even to classes.

Stephenie Wilson Peterson's Grace's Ghosts grabbed me with the opening words and held me enthralled and involved throughout. I read this gem of a book slowly to make sure I caught every nuance, every bit of magic that sparkled among the lines of every page. Grace's coming of age story will thrill anyone who's got a heart, imagination and the desire to work with an author to bring their world to life. Peterson makes that task incredibly easy and a delight as well. Fans of Harry Potter and classic fantasy alike will love this tale of the "different" kid who finds their world expands magically and marvelously as they come of age and discover the quest awaiting them. Peterson's characters are well-defined and authentic, and they quickly began to feel like old friends. Her plot is unpredictable and infinitely intriguing. This well-written and genuinely magical book deserves at least one sequel, and I'm hoping the author has that in mind. Grace's Ghosts is most highly recommended.