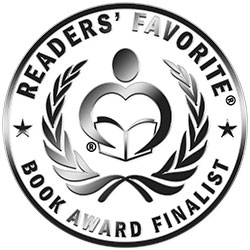 Reviewed by Francis Mont for Readers' Favorite
Gravity Is Heartless by Sarah Lahey is an adventure story playing out in 2050, with both technological advances and climate change reaching unimaginable levels. Following the exponential growth of both, the two are on a collision course, threatening the survival of the entire human species. The protagonist, Quinn Buyers, is a climate scientist who is thrown into the main conflict between warring factions in the age-old fight between conscience and greed. Throughout the novel, she is confused, scared, angry, desperate, lonely, and in love, in spite of herself. She is following the inevitable and "heartless" logic of her predicament and realizes that it is "hard work being not unhappy." She is fully determined to do the right thing but doesn't let anyone tell her what the right thing is. She is her own woman, and she will figure it out for herself and will pursue it with courage and determination.

This is an impressive first novel by Sarah Lahey with its scope, literary qualities, and philosophical insight. It has several accomplishments that contribute to the 5-star rating: highly entertaining, thought-provoking, intriguing, and meticulously researched. The intended target audience ranges from techno-geeks to political activists, addressing humanity's main problems from social stratification to climate change. The language is clear and literate, employing a vast and varied vocabulary, displaying the occasional burst of humor. The psychology of the main character is finely drawn and quite believable, as well as endearing and sympathetic. The world-building is extensive, displaying an impressive depth of imagination, coupled with a vivid descriptive style. This makes reading it a very personal experience. What's unusual in sci-fi books is the clearly defined ethical lines that the protagonist has to negotiate all through the novel. I highly recommend Gravity Is Heartless to readers who are looking for intellectual stimulation and, at the same time, an entertaining adventure in the not too distant future.