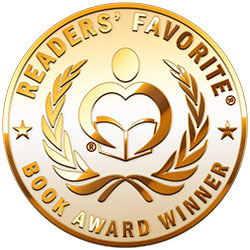 Reviewed by Gisela Dixon for Readers' Favorite
Gringo: My Life on the Edge as an International Fugitive by Dan "Tito" Davis is a gripping memoir that focuses primarily on Dan's years as an international fugitive and a "wanted man" from America on the run internationally. After a brief background and introduction, the book dives into Dan/"Tito's" early life in South Dakota in a small town. He recounts some of his early experiences, his later move to and college in Las Vegas, his first experience with drugs of any kind, how he goes from selling drugs as a way to earn easy money to selling hundreds of dollars worth of drugs a week, his later warrant and escape to Mexico and Latin American countries without knowing Spanish, his relationship with his wife and subsequent relationships with women, serving time in the US, etc.

Gringo: My Life on the Edge as an International Fugitive by Dan "Tito" Davis is an exciting book and provides a glimpse into the world of drug trafficking, especially on a large scale. Throughout the story, we also get a hands-on account of life on the move in various countries in South America with their local culture and customs, as well his travels in countries as far east as India. The writing is crisp, very fast-paced. Indeed, Tito's life itself is fast-paced during his time as an international fugitive on the move, trying to escape from the law. Tito's behavior towards his wife is obviously not great, but he himself admits this in the book. In general, the story is well told and certainly makes for an exciting read.