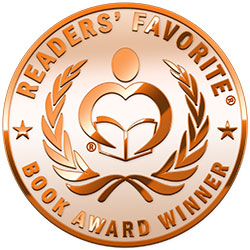 Reviewed by Susan Sewell for Readers' Favorite
The suspense is nonstop in the exciting new thriller, Guilt Game by L.J. Sellers. After losing her sister to a cult, Rox MacFarlane is no longer content working as a Federal Agent. It isn't always possible to extricate cult victims legally within the guidelines and rules the agencies employ. With an impressive background as a former CIA agent and police officer, Rox quits her job to start her own investigation firm. Partnering with her step-father, a former police officer, Rox becomes an undercover operative to extract victims of cults for their concerned families. Her newest clients haven't heard from their daughter, Emma, for two months and are concerned that she may be dead. Emma was recruited by an ex-army soldier who handpicks his all-female members for his charity, Sister Love. As Emma is eighteen, they can't force her to return home. When they turn Emma's photo over to Rox, she realizes that Emma has the features and traits of the victims of a murderer stalking a Portland Interstate. As Rox investigates, she begins finding similarities in the two cases. Are the cult leader and the serial killer connected? Can Rox uncover the secrets behind Sister Love Charity before it is too late for Emma?

Guilt Game by L.J. Sellers is a riveting thriller with an exciting plot dealing with the alarming issue of cults. It is a compelling story about the heartbreaking difficulties families suffer when one of their members has been seduced into a radical faction and indoctrinated. The characters are remarkably fleshed out, and it is easy to empathize with them. The story culminates in a surprising twist at the conclusion. I would recommend this book to everyone who loves a brilliant, suspenseful thriller.