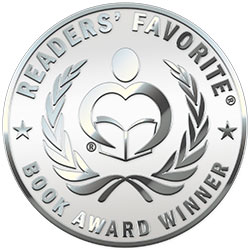 Reviewed by Christian Sia for Readers' Favorite
Guinevere: The Legend is the concluding entry in the Guinevere trilogy by Cheryl Carpinello, a compelling Arthurian tale with strong characters and a story that explores the themes of friendship and loyalty against the backdrop of a society rocked by a crisis. The little children have been kidnapped, and Cedwyn is with them. Guinevere has made a vow to rescue Cedwyn and she leaves home without telling her father, an act that fills her with guilt. But she doesn't know her bravery might put Cedwyn in harm's way. She is just fifteen. And eleven-year-old Cedwyn trusts her absolutely, considering her as his queen. He is certain that she's coming for him and the children. Can she save them from the renegades who hold the children captive? Traveling across the dark waters to the land beyond, Gaul, is perilous. In spite of the grim tales she's heard from the old wizard Merlyn, will she continue?

This is a beautifully written story with fascinating characters, set in medieval England, and featuring characters of legend like King Arthur and Merlyn. In this novel, the author deftly develops a tale of adventure that revolves around Guinevere as a young girl and her loyalty to those she loves. The reader encounters her at the very start of the story, poised and on the go, determined to save her friend. Cedwyn is a richly developed young character as well and I enjoyed the way the author develops his friendship and devotion to the protagonist. The writing is filled with strong imagery, including elements of the setting like the rugged landscapes. The author's unique ability to unveil the strong emotions of the characters and to keep the story realistic is a great addition to the strengths of the novel. The medieval era is reflected in the unique style of conversation and in the beliefs of the characters. Guinevere: The Legend is a gripping tale that keeps the reader turning the pages until the very last one.