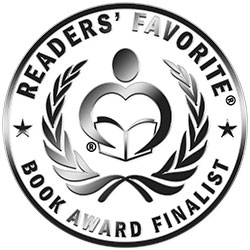 Reviewed by Faridah Nassozi for Readers' Favorite
We all remember the wave of anti-government riots and civil wars that swept across the Arab world in early 2010. As well intended as these protests were, what did this really mean for the ordinary citizen? As governments retaliated, there was vast destruction of property and countless lives were lost. Even kids were not spared and those lucky enough to survive were in many cases left without guardians. In his book titled Hasan, Drew Saunders tells a saddening tale of a fifteen-year-old boy who finds himself the head of the family after all the elders are taken by the Syrian civil war. Young Hasan will face endless challenges and inconceivable dangers as he dodges bullets and bombs in an attempt to get his siblings out of Syria with the hope of finding a safe sanctuary.

Hasan by Drew Saunders is a deeply saddening tale that gives you the other side of the Arab Spring. Experience the destruction and trauma up close through the eyes of Hasan, incredibly brought to life by Drew Saunders in this gripping tale about kids left behind to fend for themselves when survival meant dodging ruthless snipers, and living on empty stomachs. Kids just like Hasan and his siblings, whose innocent childhood was snatched away too soon and so violently. And yet these brave little souls soldier on and still stand strong, hoping against hope that they will one day find a safe home once again. Although a work of fiction, Hasan is a gripping tale that left me in awe and will give you a true understanding of what the Arab Spring meant for the little citizens of the affected nations. Drew Saunders takes you deep into the thick of it in this heart wrenching action thriller. Hasan's story is deeply heartbreaking, but it is also inspiring beyond words.