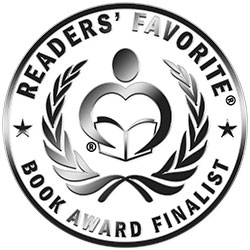 Reviewed by Gail Wickman for Readers' Favorite
Edward Eaton gives readers a new take on an old story in Hector and Achilles, a verse drama of the great battle of heroes in the Trojan war. The dramatic dialogue is written in a series of the standard 5-7-5 haiku, lending power and beauty to the language of the play. Written in two acts and divided by Hector's death, the play is framed by Hector's monologues at the beginning and Achilles's monologues at the end.

As with any rewriting of a classic story, this one reflects the feelings of the writer's times, and there is a great deal of musing about life, death, the nature of the gods, and the reasons behind war. The Trojans are cast as the good guys, and the Greeks as hairy, war-mongering buffoons, until Achilles's speech casts even that certainty into doubt. The poetic language emphasizes the pathos of scenes between Hector and his father, wife, and son. The Greek heroes Odysseus and Ajax become the source of comic relief. For those who know the story, there are lines that these characters utter foreshadowing events they know nothing about, but at which the audience can smile and nod knowingly.

Eaton's Hector and Achilles leaves the reader, and I am sure the theater audience, with much to think about regarding war, grief, and courage. Additionally, the verse style of the dialogue makes the play much more enjoyable to read than the average script. The beauty of the language and the power of the story overcome the lack of visible action, though I suspect a theatrical production of the work would be well worth seeing. I recommend Hector and Achilles. It is a rewarding read.