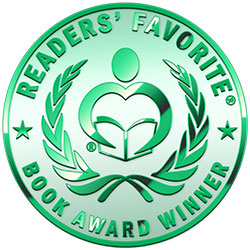 Reviewed by Deborah Lloyd for Readers' Favorite
Lady Cassandra had already lived through one scandal years earlier when her fiancé died in an accident on the way to their wedding. As the result of a pre-wedding night together, she had their baby daughter Penelope nine months later. In high society in England during this era, having an illegitimate child was not acceptable. However, Cassandra forged a good life for herself and her daughter. When she attended a ball and danced with Captain Devlin Crawford, he defended her honor. He asked her to marry him, and she agreed, so Penelope could have a father and his name. Her one condition was that no intimacies could occur between them. Cassandra still mourned the death of her fiancé and would not dishonor him. In the romantic historical novel, Her Seafaring Scoundrel: The Crawford Series (Book 3), written by Sophie Barnes, a compelling love story develops.

There are many historical depictions in the plot, such as societal norms, and the joys and dangers of living on a ship. Sightseeing at various ports around the world adds fascinating information. Character development, especially Cassandra's and Devlin's, is a strong feature. Penelope also demonstrates how the pre-adolescent years are similar, and different, than the present day. The author's writing style is easy-to-read and engages the reader from the first page to the last. Author Sophie Barnes has penned an entertaining novel in Her Seafaring Scoundrel: The Crawford Series. Although this is the third book of this series, it can stand alone – although most readers will want to read the previous ones. A perfect beach or fireside read!