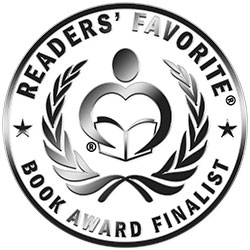 Reviewed by K.C. Finn for Readers' Favorite
High Flying is a work of intriguing drama and time travel fiction penned by author Kaylin McFarren. In a story written for adults due to its explicit language and depictions of violence, we find ourselves following the trials of Skylar Haines, who can't seem to subdue the deep-rooted anxiety from her dark past. When she learns to be a stunt pilot, the danger and adrenaline take her out of herself and her worries, until a terrifying storm changes everything. With the help of a mysterious voice, Skylar weathers the storm, but finds herself in a time just before she was born, one week before her father was murdered. What follows is a gripping tale of choices, emotions and personal strife.

Mixing science fiction concepts with both mystery and suspense, Kaylin McFarren is an author whose work will span many different genres to entertain different reader types. Skylar's tale of personal woe and the desire to reinvent herself rings true with genuine emotional depth, which is given plenty of space to be explored when she visits her own pre-birth past. Here, the danger level spikes too, developing into a psychological mystery surrounding her father's death and what it means to trust and be loyal to people. The writing is solid and well paced for a suspenseful feel, whilst the plot has a fair few twists to keep the pages turning. Overall though, High Flying is most likely to entertain those seeking a deeply personal drama and a strong but damaged heroine whom you can root for to the bitter end.