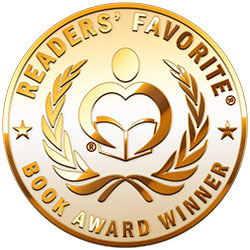 Reviewed by Daria White for Readers' Favorite
How do you start over when you're almost halfway through your life? In Twyla Turner's His Muse, we meet Taryn Reid. She's forty-four, divorced, and ready to start her new business in Nice, France. Sounds pretty risky to her daughter Kari, her ex-husband and his new wife, but Taryn is determined to make the change. She meets new friends in Nice, and is introduced to talented artist Etienne Lemaire. He's twenty-nine, undeniably handsome, and already has an eye for Taryn. She denies his advances, but can't stop her attraction to him. She finally agrees to a date with Etienne, but is it the biggest mistake of her life? Her daughter thinks Taryn's "robbing the cradle," but can she help it that Etienne speaks to her soul? Is age just a number in this case? He sees her for who she really is, and tells her himself, "I want to help you bloom." His words touch Taryn's heart but will it keep them together?

This book left me speechless. I wish I could describe what I felt after reading His Muse. All I can say is Turner truly has delivered a beautiful story from beginning to end. It's not your typical older woman has a fling with a younger man story. This book goes so much deeper. You will laugh. You might cry. In the end, I can guarantee you'll be cheering for Etienne and Taryn to reach the finish line. Selfless love is the theme in this book and it's beautifully orchestrated by Twyla Turner. I would recommend it to mature audiences only, due to adult content and language. It's truly an emotional read. I'm completely stunned and still speechless.