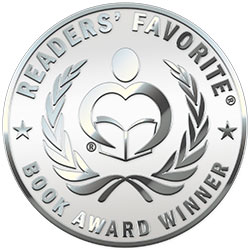 Reviewed by Emma Megan for Readers' Favorite
Hop-About: The Adventures of Benny the Bunny and Mr. Rabbit by Colin Krainin follows two wawas, stuffed animals, as they enjoy their ordinary yet fastidious lives in the Upper West Side of New York City. Mr. Rabbit is a handsome stuffed rabbit with large feet; he loves walking in Central Park. Mr. Rabbit lives with his best friend, Benny the Bunny, and his other friend, Dr. Ursa, a large stuffed brown bear. While doing their routine in the evening, Mr. Rabbit and Benny the Bunny receive an unexpected visitor. Mr. Rabbit's old childhood friend, the shockingly orange and bountifully bombastic wawa, Custerd the cat, the one Mr. Rabbit told stories about, is at their door, and he wants something from them. They don't know it yet, but they're about to go on an adventurous long-distance journey that will unexpectedly enrich everyone's lives.

I was mesmerized by this heartwarming children's book that revolves around some interesting animals. Hop-About: The Adventures of Benny the Bunny and Mr. Rabbit by Colin Krainin is my type of book. The writing is exquisite, and the story is rich in description, fabulous and loyal characters, dazzling dialogue, and unique adventures. I loved it and will definitely miss Mr. Rabbit and Benny the Bunny's eccentric chats. Colin Krainin succeeded in crafting an extraordinary story that charmed me from page one. I would give Hop-About more than five stars if it were possible. I firmly believe that this cozy book that contains pretty illustrations can charm every little reader; it can help them boost their vocabulary and teach them the true meaning of loyalty, love, and friendship.