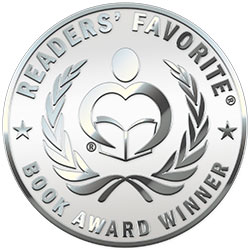 Reviewed by Pikasho Deka for Readers' Favorite
Hot Solar by Anthony Robinson is the second installment of The Inner Solar War Series and the sequel to Cold War. The story is set in a futuristic dystopia in 2048 where Earth and Mars have just entered into a ceasefire after coming to the brink of war. Reluctantly, Marcus Bowen takes up Prince Dothan's offer and boards the Soloran Kingdom's warship Soldrake. Disliked by nobles and commoners alike due to his mixed heritage, Bowen has to acclimate himself to the royal Soloran lifestyle after Prince Dothan declares him a prince, son of Princess Maryanne of Mars. Meanwhile, Bowen's friends Joanna, Low, and Vladimir undergo struggles of their own at the hands of their captors. After risking his life to ensure Joanna's freedom, Bowen must now travel to Earth to complete a mission that may have lasting consequences.

An action-packed tale filled with political intrigue, drama, and suspense, Hot Solar will keep readers on the edge of their seats until the end. Anthony Robinson builds on its predecessor to expand the narrative and springboard it to an epic sci-fi climax that space opera fans will devour with relish. This installment falls into a unique genre between space sagas such as The Expanse and dystopian survival tales like The Hunger Games. The characters have their motives and battles to navigate that give agency to their actions. The action sequences are gritty and visceral, described in vivid detail. If you love action-oriented sci-fi stories, get into The Inner Solar War Series.