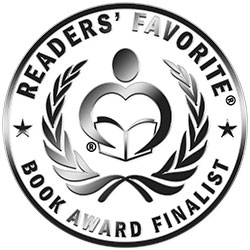 Reviewed by Bil Howard for Readers' Favorite
Overcoming obstacles can seem to be completely impossible; however, Patrice Lee gives plenty of advice and examples of how others have overcome impossible obstacles in order to accomplish some of the greatest achievements man has ever known. How To Overcome Every Obstacle and Land On Top is the ultimate "How To" book. By removing the clutter and negativity that get a hold on us and make all things impossible, we can make use of the eight principles put forth by Patrice in order to make the impossible possible again. Patrice outlines how we allow ourselves to focus on the negativity and toxicity that surround us and, in so doing, allow ourselves to be eaten up by it. It is only when we make the decision to get rid of the clutter, in whatever form it takes, that we are able to see our way through an obstacle and come out on top. In addition to providing sound advice for overcoming obstacles, Patrice provides a large number of actual examples of people from history who have overcome some of the most impossible conditions. These stellar examples not only overcame, but came out on top with their special set of talents. But Patrice doesn't stop there; she also points the reader toward the one who overcame more than any other human in history, Jesus Christ. Through His example and through the words of scripture, the obstacles of life do not need to control us and leave us in turmoil any longer; rather, we can overcome and come out on top.

I was delighted to have the opportunity to review How To Overcome Every Obstacle and Come Out On Top and to share in the great vision that Patrice Lee communicates within its pages. Though I have not faced some of the hardships that are addressed, I have been known to allow myself to be eaten up by negativity and self doubt. Her eight principles and the numerous examples of "Overcomers" ought to inspire even the most cynical among us. Most of all, however, her use of Jesus Christ's trials overcoming and coming out on top is of the highest value. Though this was not written as a Christian Living book, it certainly lays out the means for peaceful living for Christians as well. Easy to read, yet profound, How To Overcome Every Obstacle and Come Out On Top is a must-read for anyone who is struggling to climb out of whatever condition is holding them down.