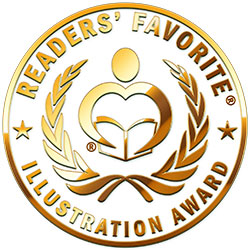 Reviewed by Lit Amri for Readers' Favorite
"As humans, we are all allocated a piece of equipment, the humangee. This manual seeks to help you understand that device-less in the physical sense and more in the mental and software aspects, which ultimately control the instrument." In Humangee 101 by Frank Sharkey, there's a device that is a product of nature" a humanoid, or uniquely coined as a humangee. It's us but in this out-of-the-box manual, we are the custodians who are going to look at ourselves as this device and seek better understanding to improve, enjoy and appreciate life.

Homo sapiens, Unregulated, Morphed, Animate, Natural, Growth, Evaluation, Experiment - the H.U.M.A.N.G.E.E. Frank Sharkey's 'manual' distinguishes itself from other self-help materials from the get-go. The third-party approach to look at ourselves and life objectively is an interesting notion. I gravitated toward Chapter 9: The Present Moment and embraced wholeheartedly being fully engaged and focused on the now, doing things with precision and joy to deliver the best possible outcome. It's a valuable set of 'instructions' that I personally strive to achieve and incorporate into my life.

As unique and fascinating as Humangee 101 is - including its charming and funny illustrations - the way life's basic principles are dissected and Sharkey's analogy of us as humangee can be seen as gratuitously complex by some readers. It's also not reading material that can be consumed in one sitting. The Pause, Go, and Stop icons are on almost every page as a reminder for "moments of reflection throughout the day, focused attention in activities, and complete rest and sleep when appropriate". That said, this is an undeniably special and commendable manual for understanding and improving ourselves as individuals.