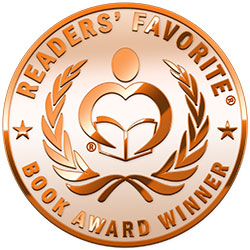 Reviewed by Amy Raines for Readers' Favorite
Hurricane Warning: Poems by Matthew Ryan Defibaugh shares poetic insights into the everyday challenges faced by those who have disabilities. He took the very fabric of his being and turned it into words that echo deep inside the hearts of those who can comprehend what it's like to be impaired. From the joy of a gentle breeze to the pain of becoming wheelchair-bound, going through surgery and pneumonia, to explaining how we sometimes have to heal ourselves, Defibaugh has bared his soul. Moments of undying love and courage, pain, sadness and loss are transformed into poetry.

Hurricane Warning: Poems by Matthew Ryan Defibaugh is an amazing collection of poetry written in various styles. I love the way Defibaugh has shown through poetry and verse how people can rise above disabilities and strive for something greater, even if the task seems unbearably difficult. Sharing everything he feels and thinks during times of comfort, sorrow and love with such a deep emotional impact is a true inspiration. I love how the author has given a voice to the deepest emotions that reveal true respect and understanding for the beauty of life. I recommend Hurricane Warning to everyone, even those who do not generally read poetry. Every single page carries the words that will inspire and encourage others to persevere, no matter what obstacles and milestones may be barring the path to success. I hope that Defibaugh has many more poems for future collections.