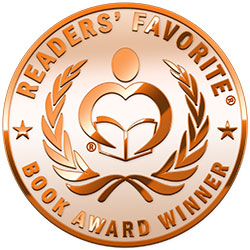 Reviewed by Tammy Ruggles for Readers' Favorite
I Look To The Mourning Sky: A Book of Poems and Writing Prompts for the Grieving Heart, by Liz Newman, could be the balm the mourning soul needs. Loss can come without warning, or it can come with the knowledge that it is going to happen, but either way, grief is a life-changing experience that we've all had before. Some grieve with more difficulty than others and seek ways to cope better. This volume of poems can help heal wounds and make some sense of loss and the grieving process. Sometimes when you're in the thick of it, you think you're by yourself, but these poems show the connection all mourners share.

Newman's poignant, emotional poems can touch the sadness that the grieving person is going through. But not only that, she invites readers to share their own bereavement by writing about them, aided by writing prompts that she provides at the end. One example of a prompt is called "Heart Check", which asks readers to examine their hearts and emotions on a given day and make note of them to increase awareness and get in touch with your feelings. Expressing grief via the written word can be tremendously helpful and healthy. Poetry can be cathartic, a shared experience, a way to process emotions that you yourself can't even put into words. Grieving has to occur at your own pace, and this book of poetry helps you do that.

To say that Newman's poetry also serves as a self-help tool would not be a stretch. But there is a balance in the poems--some are sad, while others are comforting and encouraging. There are a lot of poetry books you can pass on to others as gifts, but this one can actually help someone else if you do. Readers will be moved by selections such as the beautiful "I've Held Love Tightly", and encouraged by the poignant "An Old Bible". Wherever you are on your grief journey, take I Look To The Mourning Sky: A Book of Poems and Writing Prompts for the Grieving Heart by Liz Newman.