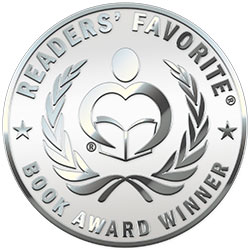 Reviewed by Joy Hannabass for Readers' Favorite
"I Wonder What It's Like To Be" is a children's book about a little boy that walks around all of the time wondering. And the very first page explains wonder, so here it is:
Welcome!
I walk around and wonder,
I have a hat that says I do.
As I see new things I wonder,
DO YOU wonder too?
-Wonder (that's me!)

Do you ever wonder what it is like to be a bird or a flea, or a fish in the sea? Well, Wonder wonders about these and many other things, but all he can do is wonder.

I love this book! The story is exciting and interesting, and is told in the form of poems. The illustrations are adorable and are sure to capture the attention of any small child, with the vivid colors. The pictures are so in tune with the story that a child can look at them and read the story for themselves through the pictures. And Wonder is adorable. I just love him! And as an added bonus, you can go on the book website and listen to a song written by the author, which is added at the end of the story. And yes, I love the catchy tune so much that I found myself singing it quite a bit! And my four year old niece loves it and listens to it all the time! Go out and purchase this book! You can't go wrong. Your child will love it, and you will find that it will provide many hours of entertainment for your child.