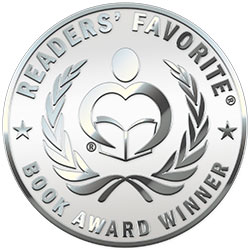 Reviewed by Pikasho Deka for Readers' Favorite
Impermanent Universe is a sci-fi thriller written by Vern Buzarde. Tess Carrillo, a lead computer scientist at NASA, loses her semblance of a normal life the day a mysterious software hack leads to the death of two astronauts, including her boyfriend Ryan Quinn, aboard the spaceship, Essex. After going through a depressive spiral, Tess gets her chance to redeem herself when charismatic billionaire Dr. Anton Satoshi offers her a job to create an advanced quantum supercomputer named Prajna. Meanwhile, ex-Silicon Valley tech mogul Milo Ackerman starts working toward ridding society of technology by using extreme radical methods. Things get complicated as Prajna turns prescient while harboring an inherent dislike for humans. Furthermore, the past springs up unexpectedly on Tess with the news of Essex's trajectory back to Earth.

Author Vern Buzarde weaves an intricate plot, seamlessly incorporating multiple scientific theories to create a pulsating sci-fi thriller that keeps you hooked throughout the pages. Impermanent Universe is an enthralling page-turner of a novel. The non-linear narrative fits in perfectly with the themes of the book, which explore topics such as the nature of reality, the state of sentience, nanobot technology, and much more. Most of the characters seem to be used as tools to move the plot forward and explore the themes in which the narrator is interested. But some of the major characters, such as Tess, Dora, Dr. Satoshi, and Prajna, are well-realized with distinct personalities, making them compelling to read. Impermanent Universe is one of the best sci-fi novels I've read this year. I highly recommend it to sci-fi fans.