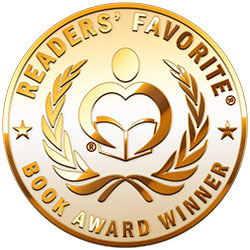 Reviewed by Heather Stockard for Readers' Favorite
It's only been two months since Anna Gallagher attempted to summit Mt. Rainier and failed, but she's already training for her next climb. She's determined to succeed this time with the help of her future husband, Ben Chambers. They are planning a magical Christmas wedding and a return to the mountain the following summer. But not everyone believes a woman should be scaling mountains. Anna invites Ben's parents to the wedding, but his father disapproves of Anna's climbing and thinks she should know her place. When Anna's grandfather's bookstore becomes the target of vandalism aimed at discouraging her mountaineering adventures, suspicion falls on the elder Mr. Chambers. Meanwhile, Anna's friend Emily struggles with the sudden loss of her husband and her resurfacing feelings for Levi Gallagher.

In Light of the Summit by Jamie McGillen is a charming sequel to her first novel, In Sight of the Mountain. McGillen's love for her home state and Mt. Rainier shines through her writing. Her description is vivid and beautiful. Readers will be inspired to climb the mountain themselves. She brings Mt. Rainier and the Pacific Northwest climate to life. Anna is a strong and determined female character, and her husband Ben is always supportive. Their love is believable and sweet. This book is filled with adventure and romance and danger. The mystery is well-plotted, with several great twists. If you are looking for a good, clean novel to curl up in front of a cozy fire with, you can't go wrong with this one.