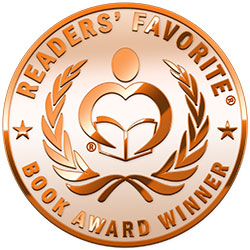 Reviewed by Saifunnissa Hassam for Readers' Favorite
Kenneth W. Harmon's historical fiction novel, In the Realm of Ash and Sorrow, is set in Japan, 1945. Micah Lund, a bombardier, falls to his death as his B-29 breaks up over Hiroshima. He knows he is dead, but his spirit is alive. On another plane of existence, he connects to the living world around him, and to the realm of other spirits. Kiyomi Oshiro, a war widow, saw Micah fall to his death. Kiyomi and her eight-year-old daughter Ai struggle every day with the war's brutal hardships. Ai's and Kiyomi's spirits can leave their bodies when they are asleep. In this realm of spirits and dreams, Micah meets with them and draws closer to them. Micah's life changes profoundly as his hatred and intolerance towards the Japanese turn into guilt and compassion.

I greatly enjoyed reading Kenneth W. Harmon's In the Realm of Ash and Sorrow because at the heart it is a story of love and forgiveness. I loved the richly imagined characters, dialogue and vivid details that bridge the realm of spirits and the living. I was struck by the anguish and poignancy of the relationship between Micah and Kiyomi as they struggle to understand each other. I liked Kiyomi's strong and courageous character, as she tells Micah that there is only "ash and sorrow" in war. I loved Ai's character. She is convinced Micah has a significant purpose in their lives and they soon become friends. I liked Micah's character development, his life in the US, the contrast with life in Japan, and living as a spirit. Micah's journey turns inwards as he must make a difficult choice toward the end of the story. A compelling and thought-provoking novel indeed!