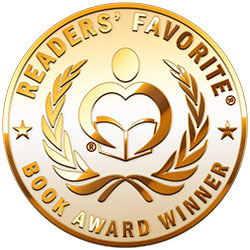 Reviewed by Christian Sia for Readers' Favorite
Invisible, as Music by Caren J. Werlinger is an engaging, character-driven narrative with hints of romance. At almost forty, Henrietta Cochran is a loner, a woman who still suffers the effects of polio contracted in 1945. Physically limited, she pursues her artistic passion, and that is the only world where she connects intimately with herself and experiences inner freedom. Then Meryn Fleming, an opinionated and adventurous young woman, comes into her life. Ryn is starting her first job as a history professor at the local college and she is the type of person who challenges the status quo. She has literally crashed the defenses and the walls that Henrietta has built around her, opening doors to possibilities. Can she resist this dynamic young woman?

Invisible, as Music by Caren J. Werlinger is a beautifully written story with strong LGBTQ themes and sophisticated characters. The prose is delightful, with phraseology that is carefully constructed to build the tension and the drama. I loved the way the author explores Henrietta's art. She is a great painter and the theme of art comes out as an extension of the protagonist's personality. But is her art a means of escape from stark reality and her excruciating sense of loneliness or does it really fulfill her? The novel enjoys psychological and emotional depth and the characters are real and believable. Caren J. Werlinger has the unique gift of exploring emotions that are real and giving a human face to the characters that readers can easily recognize. Invisible, as Music is a gripping romance with great potential to entertain fans of LGBTQ novels.