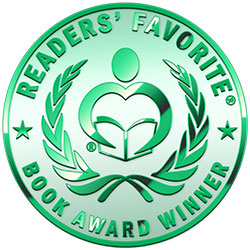 Reviewed by Samantha Rivera for Readers' Favorite
When old Ironsides turns 215, the 200th anniversary of the War of 1812 and the Fourth of July all happen to fall within the same time frame; it is obvious that the country will celebrate. After all, how often do such amazing things happen all at once? The city of Boston is poised to celebrate and they are determined that the celebration will be great. That is until a series of terrorist attacks strike the day of the big event. The bombings and the firefight are only the beginning of what will turn out to be one of the most terrifying and harrowing days in American history even counting the wars of our past.

There are not many authors who will take you inside the mind of a terrorist, but Urban takes us into the minds of three. Not only that, he provides captivating details about the history of Old Ironsides, the military and his main characters. Zach Colt, his girlfriend Eleni, the police, Coast Guard and several others are all the heroes of this story. And Urban was able to provide great details that made every single one of them come alive and seem extremely real. It was easy to relate to each character and easy to understand their motivation (even of the terrorists) because of the way they were described. I really enjoyed this book and will definitely be interested in finding any more by this author. I'm also happy that I found out there were more books about these same characters. I'll definitely be looking into those as well.