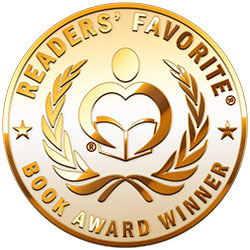 Reviewed by Charles Ashbacher for Readers' Favorite
ITGIRL4LIFE by Tamara Branch is squarely aimed at the adolescent girl beginning the transition to adulthood and all that goes with it. It is natural for teenagers to experience feelings of uncertainty, inadequacy and alienation from many people that they were formerly close to. Peer pressure can be enormous and some cope by ridiculing and bullying others. Every gender dependent word is female and there are a lot of "you are special" accolades and statements that you possess a quality called "IT" in great quantity. This is emphatically stated in the opening lines: "YOU have IT. IT is the GREATNESS you were born with. IT is that unique special something that is all yours. Nothing and nobody can take IT away from you."

There are also many "I power statements" that are white characters embedded in black circles in the book. For example, on page 5 there is the statement "I know who I am." Positive statements of encouragement are necessary for life, but sound advice for dealing with the tense situation of the moment is also needed. There is some of that in this book as well, such as the need to take responsibility for your own situation, being kind to others, being positive and following good health habits - all of which is advice that works at any age. The encouragement is at times a bit overdone, but when the target audience is a young teen girl that is not a serious criticism, as much of what they do and say is overdone. The advice is generally sound.