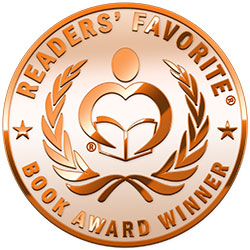 Reviewed by Lucinda E Clarke for Readers' Favorite
On the opening page of Jenna Takes The Fall by A R Taylor, we first meet her in the inner sanctum of her boss's office, staring down at his dead body. Did she kill him? No, but she's asked to pretend he died of a heart attack while in the throes of passion with her. As a young and naïve girl who recently arrived in New York, and very unsure of herself, she complies, partly as a result of a very generous incentive. But what was behind the promises she made and the papers she signed? The answers to these questions swirl around in her mind and haunt her for years. A new life and a new career beckon but this means exile from her home country and friends. The family has a secret to hide and they are not sharing it with Jenna. She is forbidden to contact the people who might be able to tell her, but as she reinvents herself, she cannot rid herself of the past.

When I read the opening to Jenna Takes The Fall by A R Taylor, I was so intrigued that I had to download this book. The scenario of wriggling beneath the dead body of your boss was one of the most eye-catching beginnings to any book I've ever picked up. While I liked Jenna and felt for her, I did get annoyed with her for feeling so sorry for herself. Although she could not understand why she had been substituted for the real culprit, her recompense would have kept me happy for decades. It was a laugh-out-loud book to begin with that then became deeper as Jenna became more introspective. I loved the quotations at the beginning of each chapter, especially the ones from Jenna's late grandmother, not someone who ever became famous, but so apt. The flow was excellent, an easy book that kept me turning the pages, wanting to know what happened. The end was satisfactory and tied up all the loose ends. The author's ability to 'show and not tell' is excellent, putting the reader right into the scene. I just wanted to get my hands on Jenna and give her one good shake to remind her there is a big wide world out there so she should enjoy it.