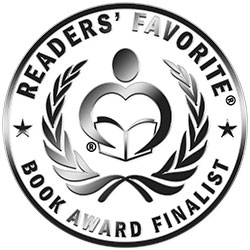 Reviewed by Rosie Malezer for Readers' Favorite
Journey to Cassiopeia is a tale of loss and survival written by John K Addis and illustrated by Daniela Olaru. When a man comes home late from work, he hears his young child, Cassie, coughing from her bed. The father enters Cassie's room and they talk about how she was named after Cassiopeia - a woman who was obsessed with her own beauty - as well as the distance and brightness of the beautiful stars overhead. When he finally settles Cassie off to sleep, he retires to his own bed where his wife asks who he was talking to. It is at that time that there is a knock at the door which changes his life forever. Over time, the father learns how to accept that his daughter has gone but finds his own way to deal with the loss, as well as how to be close to Cassie on nights when the stars shine bright.

Although very well written, it took me a couple of reads to actually understand what had happened within the pages of this book. Journey to Cassiopea is not only a remarkable tale, but also shines a light on our own mortality and that nothing can be taken for granted in this world, especially the safety of the ones we love. Losing a child is one of the most painful things that a parent ever has to face - it is a pain that is never extinguished. Learning to accept what has happened, as well as keeping the ones you love inside your heart forever so that their light never goes out, is most definitely a positive way to honor them. John K Addis' heart-wrenching tale, accompanied by the remarkable illustrations of Daniela Olaru, makes Journey to Cassiopeia a book that will forever remain etched within my own heart alongside the memories of my own son. I highly recommend Journey to Cassiopeia to parents, young and old, who have lost a child and are struggling to find a way to keep that child's memory alive. My personal bookshelf is now one high-quality tale richer.