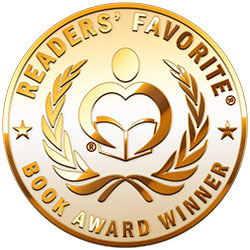 Reviewed by Rabia Tanveer for Readers' Favorite
Just Love Everybody: Father Time is Running Out On Mother Nature by Greg Ware is a novel set in the far future where the world is almost destroyed, but one man is on a mission to save everyone with a unique and almost eclectic idea. In a story set in 2031, the USA is plagued by ISIS and people are trying to barely survive under their reign of terror. During this chaos, the very much loved obstetrician Jake Love is given a once in a lifetime opportunity to meet with anyone from the past for 24 hours.

Even though this man can choose to meet anyone, he chooses to meet Jesus. But he chooses to meet with Jesus on the day that He was crucified. His plan is to get a blood sample to find out His paternity and be able to clone Jesus. Jake Love had no idea that his meeting with Jesus could have such vital importance in the future of the mankind. It could be the answer to the prayers of many people wanting an end to terrorism, or it could give birth to another nightmare. What is going to happen now? Can Jake take the blood sample? Will it even work?

This is the best kind of sci-fi, something that even readers who don't enjoy this genre will love to read. Jake is a likable character, he is detailed and developed beautifully. His journeys back in time were very well detailed and constructed, so much so that you cannot find even a single fault with them. I loved the way he reacted; I loved his dry humor and witty responses as much as his charismatic personality. Just Love Everybody is truly a one of a kind novel that should not be missed.