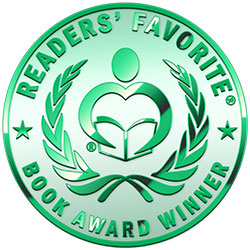 Reviewed by Suzanne Cowles for Readers' Favorite
Keys to the Corner Office: Success Strategies for Women by Women by Rhonda F. Rhyne is the perfect how-to book for any aspiring female executive. Organized into five parts with sixty chapters, the practical manual provides the proven strategies and a road map for achieving career advancement. The book starts with a brief history of some of the most recent advances in the workplace for women's equality, but the overall focus is more on what women can do now to improve their chances of breaking through "the glass ceiling." It all starts with a positive self-image, dressing the part and creating a brand identity. Then areas are explored such as how to land the job, networking, the importance of communication, confidence in public speaking and keeping life in balance. In the back of the manual is an extensive suggested reading list.

Rhonda F. Rhyne shares her own personal experiences that help lend wisdom to the most common situations that women encounter in a male-dominated workplace. As a professional life-coach, she empowers women to live a well-rounded life where 40% of their time will be spent on career functions. Beyond the basic management and leadership topics, she offers examples of how to say no in a positive way, how to appear strong without being a "dragon lady," and surviving gender-bias and double standards. This book is both motivating and inspiring, taking in the big picture of a 19% disparity between the sexes, but provides a clear-cut path to holding the keys to the corner office.