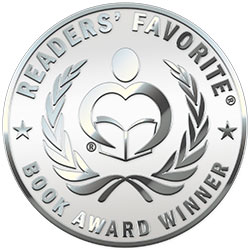 Reviewed by Jennifer Ibiam for Readers' Favorite
Khon'Tor's Wrath by Leigh Roberts is the story of a healer, the leader, and his mate. Adia was a revered Healer with a fair heart and just spirit. She set off for another village to give a bag of goldenseal to Ithua, a fellow Healer. Adia's heightened seventh sense led her to a scene of horrible murder and gore, complete with a living infant. However, the infant was a Waschini, a people known for their cruelty, disrespect for nature, and other beings. The Waschinis incurred the hatred of all. Still, as a Healer and a woman, empathy won, and she took the baby home. This singular act snowballed into a series of events that would determine the fate of Adia, Khon'Tor, who loved but now hated her, and Hakani, Khon'Tor's jealous and spiteful mate.

Khon'Tor's Wrath by Leigh Roberts is the first installment in the series titled Wrak-Ayya: The Age of Shadows. It is a novel woven around compassion, strife, hate, malice, deception, power, and honor or its lack. The prime thing that struck me about this novel was the First Law. It protected women, especially on consent and abuse. I wish the real world made women feel safer this way. The plot, storyline, and range of characters also drew me in. There were formidable and redeeming qualities about the cast, the alpha women, and even the villains. Khon'Tor's Wrath was captivating, so enthralling that it evoked anger among other emotions from me. I thought Khon'Tor was beyond reproach, but I was surprised! I loved Leigh's writing style and crisp editing. Will Acaraho give in to his desires? Please, write more, Leigh.