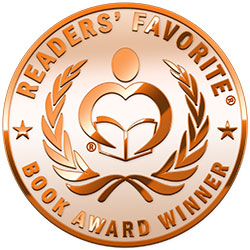 Reviewed by Ruffina Oserio for Readers' Favorite
King Here: Never Too OLD, Too RICH or Too ANYTHING to Meet Jesus by Trish Porter Topmiller is a non-fiction, inspirational story of conversion that will elicit tears of joy in readers and stir the finest of emotions in them. It is a story that beautifully explores themes of love, faith, and salvation, capturing one woman's spiritual journey as she prays that her father should have a genuine encounter with Christ. Chuck King is a millionaire businessman who doesn't see any need for God in his life, but his daughter, Trish, doesn't give up praying for his conversion. When he hits rock bottom and encounters a crisis, dealing with opioid addiction, then he wakes up and makes the astounding discovery that real wealth is in Jesus.

Poignant and well-narrated by author Trish Porter Topmiller, this memoir is a call to faith, a story with a message for the reader to never give up. It is a strong testimony of the power of prayer and of the inscrutable ways of God who writes straight on crooked lines. The book captures moments from the life of the protagonist and explores her pain. She has known tragedy and painful periods in her life, but her relationship with God complements the challenges she's had to go through. I particularly loved how the relationship between father and daughter is developed. This audiobook is professionally done and at a pace that allows the voice of the author to come across clearly, showing strong emotions and moments of conflict. It is a beautiful story that inspires faith and love about someone whose transformation speaks with unique eloquence.