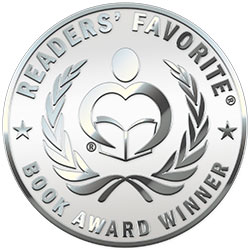 Reviewed by Romuald Dzemo for Readers' Favorite
Kong Boys: Seven Friends from Hong Kong Take on Eleven European Cities for Their Thirtieth Birthdays by Gerald Yeung is an interesting non-fiction book for travel fans. The author introduces readers to his four childhood friends and explores their friendship over the years, a journey that has been filled with adventure and unusual fun. At twenty, Gerald and his friends take to the road as backpackers. Their destination: South America and Africa. It will take ten more years with a lot of things happening in their separate lives before they undertake another adventure. It is their thirtieth birthday and this time their destination is in Europe. The hype with the soccer tournament, the 2016 UEFA, is at a fever pitch, and it is against this backdrop that they explore eleven cities in Europe.

The boys are feisty and their adventures are fun to read. For readers with little or no idea about their cultural background, this book will tell a lot about growing up in Hong Kong and the uniqueness of the culture. The book takes readers to fun places, including clubs, bull races, restaurants, and the wilds. Gerald Yeung's book will remind readers of the beauty of friendship and the fun of trying new things. Woven into the story are strong themes like family, relationships, failure, and hope. The exuberance of youth is ingeniously captured in this narrative and the author not only a good traveler but a writer with the unique gift of capturing the interest of readers and making them want to pack and visit their dream destination. Kong Boys is a fun story that reads like well-crafted fiction.