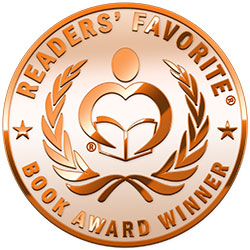 Reviewed by Heather Osborne for Readers' Favorite
Ladies of the Canyon by Douglas Wood is a tense psychological thriller set in modern-day Hollywood. Actress Devon O'Keefe is a recovering addict, struggling to keep herself in work on the popular TV show, Beverly Hills Banshee, while grappling with her own personal demons involving her starstruck mother/manager. Through chance or coincidence (I'll let you be the judge), she encounters Nikki Barnes, a former child star and addict, at one of her NA meetings. Devon, on the brink of losing her home due to debts she's incurred after being in rehab, agrees to move in with the aging starlet, and thus embarks on a series of strange events. Devon is convinced someone is trying to sabotage her rehab efforts, but is it Nikki or is it all in her imagination?

Rarely have I been captivated by a thriller as I was with Ladies of the Canyon by Douglas Wood. Akin to Hollywood favorites like Misery and recent TV movies, such as The Act, this novel captures a desperate woman's attempt to find her way to stardom after having fallen from the echelons of fame. I could feel Devon's struggle and desire to be believed, and the tension was palpable as it grew with each page. I read this book in one sitting, and can certainly see it as a Netflix series or movie in the future (which one can only hope will happen with Mr. Wood's resume). I would definitely recommend this to thriller fans who enjoy a little sojourn into the darker side of Hollywood stardom.