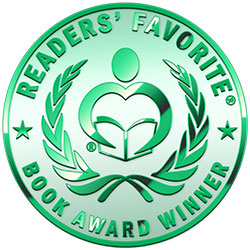 Reviewed by Jamie Michele for Readers' Favorite
Learning in Lockdown by Dylan Meikle is a non-fiction guide for parents and guardians who have had to pick up the baton during the race to curb the global COVID-19 pandemic, working with the children in their home who are no longer able to safely return to the classroom. Homeschooling is not new but for many American households, it was neither expected nor desired. It is difficult on adults and children alike, tossing them into unfamiliar territory with mixed results in both the learning aspect and the emotional stress that added fuel to the fire. In the course of over a dozen distinct and interconnected chapters, Meikle provides practical advice, encouragement, the different emotional phases as a "schoolwork manager", structure, strategy, and self care, among many other things.

Dylan Meikle presents a well-timed and thoroughly well-compiled manual for the home education part of sheltering in place in Learning in Lockdown. I found the narrative to be extremely relatable and Meikle makes himself easy to connect with almost immediately. I haven't met a single adult wading through the new learn from home model who doesn't have heaps of frustration, compounded by unimaginable exhaustion. The most refreshing part to me was on self-care, something I have started focusing on as I let the things I truly cannot control go. Of particular note and an area I have struggled in is knowing when enough is enough. We all know how difficult it is to get a child to finally hunker down and work, and when it does happen and there is progress we are tempted to keep it going. Meikle tells us not to. Don't push burnout. Move away on a high note. I feel like I need to print this section out and tape it to my mirror. Very highly recommended.