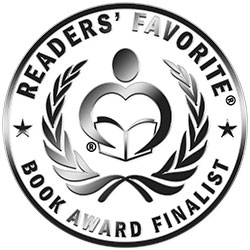 Reviewed by Rabia Tanveer for Readers' Favorite
Life on the Porcelain Edge by C.E. Hilbert is the perfect example of great comic timing, amazing romance and superior writing skills. This is the story of a woman named Tessa Tarrington who is at her wits' end, thanks to her now having no job, no home, and her life generally spinning out of control. The only way she can salvage her life is by going back to her old high school, and she does so as a teacher. She has no idea that her life is going to take another dramatic turn when she finds out that the boy who once tormented her in high school is now the football coach.

When he lost his wife, Ryland Jessup became a football coach at his old high school to feel grounded. He spends his days training the boys and his evenings taking care of his daughter. He had no idea that his life was going to take a new turn with the arrival of his high school crush, Tessa Tarrington. He also had no idea that he still had feelings for her. She is a little reluctant to give him a chance, but soon she warms up to him. But when his best friend with irresistible charm decides to come back home, Ryland now questions everything. Will Tessa give him a chance? Or will she fall for the charm of Joey Taylor?

This was a very fun and entertaining novel to read. I love romance of all types, so when I got my hands on Life on the Porcelain Edge, I excitedly jumped at the chance to read it. The novel truly lives up to the title and then some. Tessa is hilarious and so relatable; Ryland is fun and definitely a guy that any woman would want. Together, they make a formidable team that is hard to resist. This novel had me on the edge of my seat, smiling, biting my nails and rooting for these two. This novel is simply so entertaining and enjoyable.