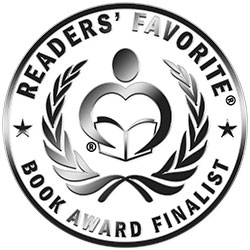 Reviewed by Viga Boland for Readers' Favorite
The only way for me to begin my review of Like I Used to Dance by Barbara Frances is to say I loved it! For me to love a fiction book that is simply based on the ups and downs of a loving family in the late '50s in Texas is unusual. I truly didn't know what to expect when I began reading Like I Used to Dance. It's a long novel: would I be bored? Would I even finish it?

Well, Barbara Frances had me completely hooked in the first few pages and I couldn't read it fast enough. I was dying to know what would happen next to Grace and Bud and their three adult children, all raised as good Catholics. When one daughter becomes a nun, the younger daughter marries a mean, misogynistic drunk, and their son falls for a delightful Jewish girl, their peaceful life as farmers is more than a little upset. It becomes even more upset by the entry into their lives of Ceil, a wealthy, beautiful and generous woman with a troubled past she might never have survived if it weren't for the local black woman, May-May. Loved by everyone, May-May is feared by that rotten drunk husband who is hell-bent on killing her, and he nearly succeeds, but there's no way I'm going to be a spoiler here and tell you any more. You just have to read Like I Used to Dance and find out for yourself.

Barbara Frances offers liberal minded readers everything they crave: suspense, violence, evil, sex (never explicit) and tons of good. That timeless theme of good conquering evil propels the novel to satisfying conclusions, though some may question the likelihood of certain situations presented. But if I had to nail what most riveted me to this story, it would be the questions Barbara raises, through her characters, about being born, bred and raised into religions that we live by despite our questions and doubts. Grace, along with her two daughters, and thanks to Ceil, is troubled by the blind adherence to tenets drummed into us since we were infants. These three women ask themselves questions I asked myself as a child, and later as a teen. They, like me, find themselves being freed as they reach answers their religious upbringing would deem sinful. And in finding those answers, they find their real selves. And that self is a far more honest one of whom they can be proud.

Like I Used to Dance by Barbara Frances could almost be described as a "coming of age" book for the bulk of the characters in the story. And there are many of them. Too often for me, a large number of characters in a novel is a turn off. I hate struggling to remember who is who. But this doesn't happen under the skillful pen of Barbara Frances. She knows where she's going with this story, its events, its issues, and its characters, and we, the readers, enjoy every part of the journey. A 5-star book all the way, I highly recommend Like I Used to Dance and I look forward to reading Barbara Frances' next book. I hope she won't keep me waiting too long!