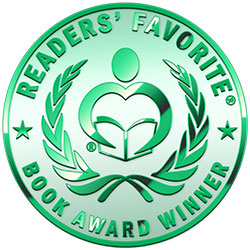 Reviewed by Teodora Totorean for Readers' Favorite
Linked Lives: A Memoir of an Extraordinary 40-Year Friendship by Bonny Brooks is the story of the friendship between Bonny and Lori. They met in their teenage years and their friendship carried on throughout their lives. Even though their lives took opposite directions – Lori stayed in their home town while Bonny moved from place to place several times – they always found the time to call each other. Through their phone conversations, readers find out what the two friends have been through, from love life and raising children to career choices, family events or bereavements. Their lives couldn't have been more different yet they shared something extraordinary: a lifelong friendship and unconditional love for each other. While Bonny graduated high school and then went to college, Lori gave up school shortly before graduation; while Bonny failed to find "the one" in her life, Lori had a happy second marriage after divorcing her first husband at a young age and struggling to provide for her two infant children for several years. Their friendship was not built on their differences, but on the capacity to understand each other's choices and be happy for one another, and sharing their most intimate thoughts and feelings without the fear of being judged. And this, in my view, is true friendship.

The book Linked Lives: A Memoir of an Extraordinary 40-Year Friendship by Bonny Brooks is enjoyable to read, even though you might shed a tear or two along the way. But the two life stories will bring sheer joy as well to any reader. The story could be the story of any friendship and this is the powerful message of the book. No matter what kind of life you have and whether you'll find "the one", go to college, have a career or raise children, if you have a Bonny-Lori kind of friendship in your life, you can conquer anything, from illness, poverty, and addiction to achieve happiness and fulfillment.