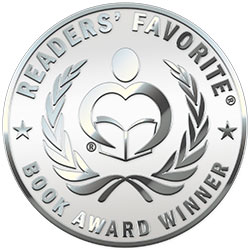 Reviewed by Doreen Chombu for Readers' Favorite
Little Aiden, written by Albert and Anna Choi and illustrated by Bettina Braskó, is a story about the various emotions toddlers experience throughout the day. The animations depict Aiden, a cute little boy in his diaper, doing many activities and experiencing new emotions. The authors reassure us that it is okay to have feelings because babies have them too. Once upon a time, we all were toddlers and went through embarrassing, playful, sad, and frustrating moments. These special moments evoked emotions we could not explain back then, but now we have grown to understand and accept that feelings are natural, and you cannot avoid them. Aiden gets angry and cries, but sometimes he is silly and laughs. Reading this book will help you understand your child's emotions and let you know that it is okay for them to feel what they feel, just like we all do.

Emotions are an important aspect of our development, and without them, we cannot create relationships. The earlier we learn about emotions and that it is okay to express what we feel, the better. Albert and Anna Choi have written a heartwarming tribute for their son Aiden, reminding him that it is okay to have feelings. I loved the cute picture of the real Aiden in the mirror because it was unexpected and gave the book a realistic touch. The illustrations were clear, and they conveyed the message perfectly. Bettina Braskó used bright and lively colors for the images, and children will love them. I recommend parents and educators read Little Aiden with their children today and learn about children's emotions together. Amazing book.