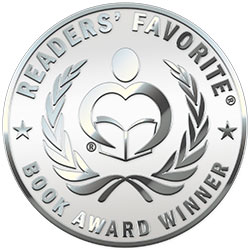 Reviewed by Arya Fomonyuy for Readers' Favorite
Live Without Stress: How to Enjoy the Journey by Dr. Marvin Marshall is a groundbreaking work that offers readers the right tools they need to beat stress and live richer, healthier, and more fulfilling lives. This stress management book is packed with strategies that will help readers go to the root causes of their stress and eliminate them effectively. In today's eclectic, fast-paced, and highly competitive culture, it isn't uncommon to feel weighed down by stress and quite often people who are stressed are hardly aware of the stressors. Marshall helps readers face the reality with tools that allow them to fully understand their stress, and offers insights on dealing with it.

This is a book on a serious and very relevant subject that is hardly dealt with extensively and Dr. Marvin Marshall brings into it a vast professional experience, combining psychological insights with real life examples to create a message that will hit readers powerfully. The writing has a rare fluidity and displays a confidence that can only result from the author's extensive knowledge and experience. I enjoyed the practical examples the author offers and his analysis of the causes of stress, but most importantly, it's the road map to freedom that this book offers that had me captivated. The voice is clear and highly authoritative, and the language is informal, somewhat chatty, which will appeal to the ordinary reader. Live Without Stress: How to Enjoy the Journey is an informative, inspiring, and excellent tool for anyone dealing with stress, no matter their occupation or state in life. It is very useful, especially in this time and age.