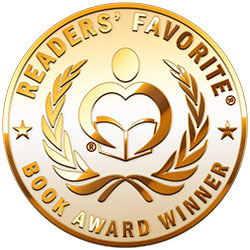 Reviewed by Michelle Stanley for Readers' Favorite
Living Among the Dead: My Grandmother's Holocaust Survival Story of Love and Strength is written by Adena Bernstein Astrowsky. Mania Lichtenstein, affectionately known as Bubbie, was a Polish Holocaust survivor. Mania/Bubbie was a young Polish Jew when WW2 began. She and her family were sent to labor camps where they endured horrific treatment and living conditions. No-one in her family survived, but Bubbie was a prisoner for three years; hungry, malnourished, sickly and traumatized by the nightmare she was living. She eventually managed to escape with other Jews. The group survived in the woods until the war ended, and Mania married one of the prisoners. They emigrated to the United States to start a new life, refusing to live in Eastern Europe, a reminder of the horror they had endured.

Adena Bernstein Astrowsky often wondered why she had never met her maternal relatives. Bubbie was reluctant to talk about her past, but with encouragement, she spoke of the Holocaust that changed her life forever. Adena began to understand why her father often took her and not his older daughters with him whenever they visited family and specific places of interest. Adena became even closer to her grandmother because of the heartbreaking and unforgettable memories shared, both verbally and in her journals. She continues Bubbie's ancestral traditions and customs, and this memoir is a dedication to Mania "Bubbie" Lichtenstein. It includes excerpts of Bubbie's writing and poetry, photos, and other historical information about the Holocaust. I found Living Among the Dead: My Grandmother's Holocaust Survival Story of Love and Strength very emotional and poignant. The imagery was so clear and expressive and I admired Bubbie for her strength and spirit. Every Holocaust survivor has a story to share. I was glad to be given the opportunity to learn about Mania "Bubbie" Lichtenstein and other Jews who perished in WW2.