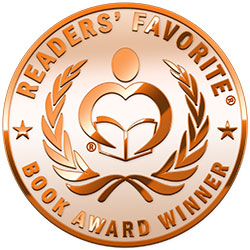 Reviewed by Brenda Casto for Readers' Favorite
Devon Mackson's mother wound up going to prison when Devon was only eight years old, leaving Devon to be taken in by her Grammy and moving to the small mountain town where her family had lived for generations. Now, at the age of eighteen, she is tired of living by everyone else's rules, being labeled a certain way just because of what her mother did, or where she happens to live. Even though she is class valedictorian she knows the only way to escape the town is to get a scholarship and leave for college. While doing research for a particular scholarship at the town Records office she learns that Brock Cutler, the most popular boy in high school, works there. Even though she has been warned all her life that mountain folk and town folk just don't mix, she still finds herself drawn to him, and a friendship develops. During this time she starts noticing a woman with a long black veil hanging around the cemetery at an abandoned church on the dirt road that leads to her Grammy's trailer home. As the sightings of the woman become more frequent Devon confides in her Grammy and is told about a family curse involving the woman in the black veil, and is told if she stops seeing Devon the woman will go away. Just who is the woman in the black veil, and what is the curse that has haunted this family for over one hundred years? Will Devon have to give up her budding romance with Brock or will she be able to figure out the mysteries of the past before the curse changes her life forever?

The stunningly beautiful cover of this book really sets the tone for the story that unfolds in "Long Black Veil". I expected a haunting tale, but instead found a multi-layered story of a haunting curse but also a young lady who just wants to get out of her tiny town where she will no longer feel she is judged. She is not truly a loner, because Devon does have one good friend, Gil, a boy from town with his own issues. She acts as if it really doesn't matter that she doesn't fit in. But as the story progresses we see another side of Devon. When Brock starts to befriend her it is as though she really starts to blossom, but the thing is that the lady in black starts to haunt her. I really enjoyed how the feelings grow between Brock and Devon. The relationship progresses in a very realistic way that made me hope that they could be together. When she learns that her family has been cursed and the lady in black is part of that curse she becomes determined to figure out why, and to put an end to it. I thought the interaction between Devon and her mother Lorelei was totally convincing; after all she had kept some major facts from Devon. As an interesting mystery unfolds the author keeps the reader guessing as to whether the curse can be broken and if the lady in the long black veil will ever be able to rest. When I thought I knew everything about the story Jeanette Battista throws in a few twists to keep the plot moving. A well-crafted story that revolves around mountain curses, mystery, folklore, romance, a haunting, and a splash of time travel to make for a page turning read that will certainly be a hit with young adult readers. I am sure anyone who enjoys paranormal fiction will be delighted with "Long Black Veil".