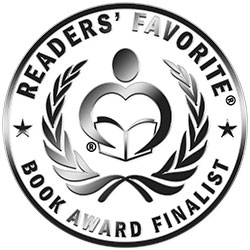 Reviewed by Jack Magnus for Readers' Favorite
Louisiana Man is a historical western novel written by Lloyd Antypowich. Tom Menzer left his family's farm in Louisiana when he was nineteen years old. He wanted to be a cowboy and decided to head to Texas, a part of the country known for cowboys and large ranches. His skills with horses soon attracted the attention of the boss at the Bar X Ranch. His name was Ross O'Riley, and he quickly became attached to the young man and treated him as a son. Ross helped Tom set up his first homestead, with the aid of Mex and Patchy, Tom's friends who also worked at the Bar X. Tom learned about Indians and the stresses between them and the encroaching settlers from Ross. Ross counseled that respect would go a long way with the tribes, and Tom took that wisdom to heart and would rely upon it his whole life. Tom ended up leaving Texas after a wealthy rancher's sons assaulted Tom, Mex and Patchy, leaving one son wounded and the other dead. Jones, the aggrieved father, would be hounding Tom wherever he went in his quest for vengeance.

Lloyd Antypowich's historical western novel, Louisiana Man, brings the west to life with a focus on the impact of the western expansion on the American Indian tribes and their way of life. Tom Menzer's life and successes are intimately wound up with the Indians he encounters, and his diplomatic skills and caring nature make him a credible and attractive character. I especially enjoyed Tom's work with the wild horses he finds and works with in the open lands. The author sets his story in a succession of locations, which gave me a grand perspective to compare and contrast life in Texas, North Dakota and Alberta during the latter part of the nineteenth century. His coverage of the plight of the American Indian is comprehensive and compassionately related. Louisiana Man is a rich and evocative work whose main character is resilient, resourceful and kind. It's highly recommended.