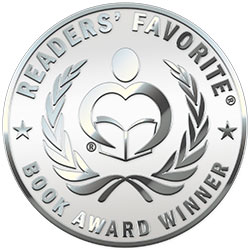 Reviewed by Anne-Marie Reynolds for Readers' Favorite
Luminary by P.S. Meraux is Volume 1 of the Luminary Saga. There is no written rule that says you can only have one soulmate in your lifetime. And there is nothing that says you get to choose your soulmate either. A student from Georgia has lost her soulmate; even worse, her backup soulmate has gone as well and she never got to meet either of them. This puts her life on an unexpected course and the Paragons, a race of supernatural beings, must step in and help. They must retrofit a soul to match with Emily and this won't be pleasant. Unfortunately, it is the only way to make sure that soulmates match perfectly otherwise humanity cannot advance. Things are going wrong in the world of Paragon though; Emily isn't the only one to lose her first and second soulmates so quickly and the Paragons now have a tough job on their hands to get everyone matched up again or face the failure of the human race.

Luminary (Luminary Saga) Volume 1 by P.S. Meraux is an interesting book with an original and thrilling plot. The detail in this story is superb and written in such a descriptive way that you can't help but picture the story in your mind as you read it. The plot is original and that is great to see because so many books in a genre follow the same basic outline – it made a nice change to read something totally different. This is a light-hearted story, with humor scattered throughout, blended with fantasy and the supernatural, resulting in a great read that keeps you hooked from the first to the last pages. The characters were very well-developed, obviously in preparation for the next in the series. I can't wait to read book two.