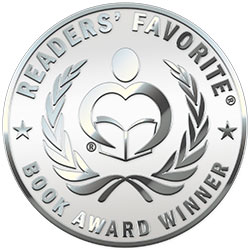 Reviewed by Anne Boling for Readers' Favorite
Andrew J. Rafkin follows his 5-star novel Creating Madness with an epic read Mediterranean Madness. His latest book continues the story of O.R.C.A. Retired Navy Seal, Commander Reef Johansen, and former Greek Secret Service agent Alexis Mikos work together to keep the United States coast safe from terrorism and drug trafficking. Their nemesis, the Hon brothers, and Jafar Assad are once again a threat to the safety of the citizens of the planet Earth. Their game is biological and nuclear warfare.

Rafkin's book is not a fast read. The reader will want to savor each morsel of this techno-thriller. This fast-paced novel is written in an extremely intelligent voice. Rafkin had me convinced this could happen. I certainly hope we have something similar to O.R.C.A. in place. Rafkin keeps his characters real and his scenarios believable. He sticks with realism rather than take his books into the superhero realm. I'm a great fan of Cussler and Clancy. He takes the best of each and combines it to give readers just what they want. Intrigue, action, adventure, and technology combined to make this one of the best books of 2009.