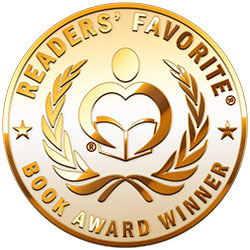 Reviewed by Emily-Jane Hills Orford for Readers' Favorite
"She was different but not in the way she'd thought. And, it turned out, "different" wasn't so bad." Aren't we all different? Don't we all have something unique and beautiful to share with the world? Melody the unicorn thought she wasn't beautiful because she didn't have all the bright colors the other young unicorns had. She was just white. It made her sad not to be rainbow-colored like the others. Try as she might, she just couldn't make herself colorful. But she did have something else, something the others didn't have, and that really did make her beautiful. She just didn't realize what her unique beauty was. It was a difficult lesson to learn that being different was okay. After all, differences make us not only unique but beautiful inside and out.

Subani Maheshwari's picture book story, Melody the Unicorn and the Beauty Within, is all about differences and the beauty we all have within us. Melody has a difficult lesson to learn. It's about accepting who she is, something we all have difficulty doing at times. Told in simple language so young readers can easily follow along, this charming story will lighten the hearts of readers of all ages. The spectacular, bright, and colorful illustrations help move the story forward, as Melody tries one trick after another to change her appearance so she can be colorful like the other unicorns. The plot follows Melody's journey to self-discovery, self-love, and accepting who she is. This is a powerful lesson for all readers to learn. Loved it!