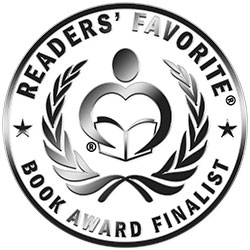 Reviewed by Grant Leishman for Readers' Favorite
Mona Lisa by Robyn Sheridan is just an out and out fun chick-lit story. Mona Lisa, a good Jersey girl from a strong Catholic Italian background, has been jilted at the aisle by her high school sweetheart and is feeling the intense pressure from her parents to get married and have children. Unable to face the whispers and pity of small town Jersey any longer, Mona Lisa decides she needs to get away from the family she loves and adores, but struggles to come to terms with, and seek a new beginning in far off Atlanta, Georgia. Between a father that still treats all his "girls" like they are still babies, a mother that wants to know everything she is up to, and four sisters who just want to help Mona Lisa, she is feeling penned in and unable to cope. Perhaps a new start will allow her to finally meet someone worthy of her love and attention – "Mr. Right".

I have no doubt I am not Robyn Sheridan's defined demographic with Mona Lisa, but I don't care. I'm happy to proclaim that I absolutely loved this story and the smart, sassy humour that came with it. I particularly loved Mona Lisa as a character, who came across as the typical, ballsy, brassy Jersey girl, but who deep down just wanted to be normal and in a relationship, like everyone else. The whole Catholic/Italian/Jewish vibe that permeated the book was a pleasure to read and just added to the enjoyment. Noni, Mon Lisa's feisty and frank grandmother, was such an endearing character and it was clear Mona Lisa relied so heavily on her advice and guidance. Yes, the father and mother were a little like caricatures but nonetheless, I am sure the story would resonate with many women from that background. I loved this book and found it a fun diversion from everyday events. An excellent read that I can highly recommend.