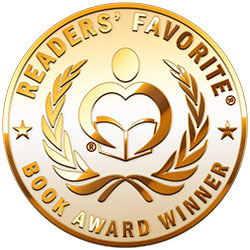 Reviewed by Melinda Hills for Readers' Favorite
Charlize and Breen are made for each other – or are they? Moon-Riders by Tracy Tappan brings Dragon Charlize together with Varcolac Breen with explosive results. Charlize has a lot of baggage from an unhappy past and thinks moving to this unique colony will provide her with a new lease on life. Charlize uses her strong attitudes to keep others away, but that just won't work with the surprise consequences of her extremely physical encounter with Breen. Breen also has issues from his past but when his life is on the line, he finally realizes that there is more to living and does everything he can to overcome Charlize's hostility. Age-old enemies show up and try to get revenge for past conflicts. This exposes some complicated relationships and only a willingness to start over will move the groups past hatred and revenge. That also goes for the inhabitants of Tarana as personal needs and long-held feelings create tensions that threaten the stability of the community. Decisions need to be made but will everyone agree to what is best?

Moon-Riders is Book 4 in Tracy Tappan's wildly successful Community Series with an in-depth look at another couple living in Tarana. Superb character development with the main characters, as well as strong supporting roles, bring the action alive and let you experience extreme emotion as you progress through the story. Fantastic descriptions and well-conceived sub-plots add to your experience, whether it's the humorous or horror inducing sections. Intense action balances deep passion while each plays a necessary part in depicting the lives of these unique beings. Tappan's use of psychology provides for intense feelings that really draw you in and leave you wanting more. Moon-Riders is an adult-themed book well worth reading, and stands alone well in spite of being Book 4 in a series!