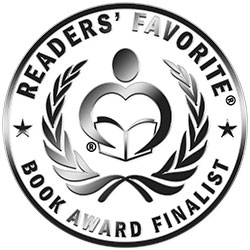 Reviewed by Shrabastee Chakraborty for Readers' Favorite
The mighty castle of Moordym Downs, the seat of the Moordym family, lies beside an endless, misty moor. Locke's mother would visit the castle once a year without fail. Although Locke had always refused to accompany her since he was five, this year, duty compels him to take her place. The trip, however, comes with unforeseen events, including hidden secrets and distressing truths. Yet, every time Locke contemplates leaving Moordym Downs, inexplicable circumstances hold him back. Who hates him enough to send a volley of arrows his way? Why is the moor reluctant to let him go? Can Locke ignore its persistent calls? Find out In Victoria Bastedo's novel, Moordym Downs.

To say that the novel was engaging would be an understatement; it gripped me from the very first sentence. The storyline had a unique allure, further enhanced by the authentic portrayal of a bygone period. Victoria Bastedo did an excellent job of putting me in Locke's shoes. I could relate to his frustrations, doubts, and recurring dilemmas. The depiction of the Moordym family dynamics was equally engaging. Bastedo deftly illustrated the subtly different nuances in Locke's chemistry with each Moordym. The ancient legend of the moor calling to the Moordyms conveyed a constant feeling of foreboding. The secrets of the moor, concealed under an impenetrable blanket of fog, added a mystical ambiance. Boasting an unknown yet deadly enemy, an anonymous threat, and a slight dash of romance, Moordym Downs is one of the best novels I have ever read.