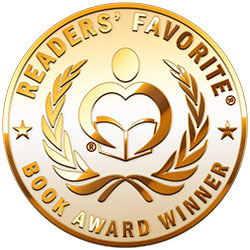 Reviewed by Ana-Maria Leasa for Readers' Favorite
My Tiny Pet Elephant by Jessica Dailey is a children's book about a little girl and her tiny elephant friend. The tale is a beautiful combination of the author's narrative and Gabby Correia's illustrations. Each page shows the adorable adventures that the tiny elephant and the little girl enjoy together. From elephant kisses that tickle, to messy and funny breakfast adventures where a cereal bowl can be easily transformed into a swimming pool, helping your best friend choose the best clothes to wear, playing all sorts of fun games like hiding and seek, and building castles, the book is full of delightful exploits.

I can't get over how well the story and illustrations merge in My Tiny Pet Elephant by Jessica Dailey. Each page spoke to me, and although there is only a brief text to accompany the images, the message they convey is better than a thousand words. The colors used for the illustrations are vibrant and cheerful, making them stand out. The way Dailey uses a colorful, oversized font to highlight the word "elephant" gives the impression that she is teaching the children to remember it. I found it pleasing that the book doesn't only focus on the story but also interacts with the reader through the fun facts about elephants and the activities to be found at the end of the book.